Quantum Presence – Master in Quantum Physiology
This is the third stage of the Magnetic Path process - view details here
Presence - The Reasoning Behind This Course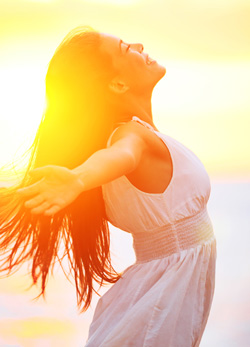 What we call 'presence' is the path of human development toward a higher self-awareness. It's the culmination of all the traditions of self-seeking. Many so-called 'states of high performance' where a person is extremely capable (expressive, creative, attentive, able to exploit its potential) sometimes contain elements of the 'Way of the Presence', although they are still on the initial part of the journey because such a development guide towards a true rebirth of the person.
Presence gives us a means to move beyond automated mental conditioning. It helps us access our true potential so that things that previously seemed impossible, now become possible and within reach. Many human actions are performed mechanically - in fact as a succession of cause and effect. The consciousness of man is usually narrow and dominated by unconscious elements. The purpose of developing 'presence' or 'power' (also defined as 'solar' or 'dry') is to develop a particular process with abandonment of the false personality and creation of a new central principle which is unified. The person is led on the way to their true essence, that part of one's self that rarely occurs, but when it happens, we experience a euphoria of absolute wellbeing.
The 'Reintegration in the presence' can only be represented with symbols - words are not enough. The highest state of consciousness reached by one's self is also accompanied in the upper echelons of phenomena specific to a 'parasensoriale'. It's a practical reality: Matter, Energy and Consciousness in the report. And 'the concept of enlightenment that also exists in Eastern traditions (such as Dzogchen).
To reach and understand presence, it is essential to know the direction of the methods that facilitate the path.
While having the lead contact with a single and simple exercise are sufficient to deepen, being in the group allows you to deepen more quickly and in a few days alone could take years.
We teach a method which is originally secret, simple (even if it requires perseverance), and tested. We will show you the best way to achieve this highest state of human functioning. Our methods also integrate the other modalities we teach such as quantum psychology and others.
What You Will Learn...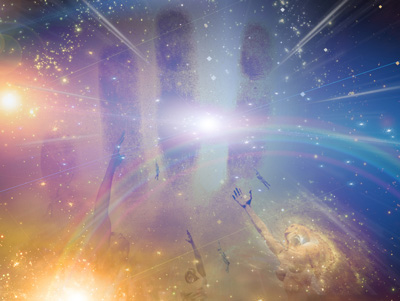 The physical level
The mental level
The emotional level
Concept of consciousness
Exercises presence
Separation of layers
Magnetic massage and ipnogeno
Techniques for anxiety, discomfort, negative thoughts
Recovery of the concept of consciousness
Purpose of the presence
Exercises for awareness
False core
Essential core
Exercises of presence in the mirror
Magnetic Massage
Included in the Presence Course is a Magentic Massage component where we teach you how to perform this empowering modality. The ISI-CNV is one of the world's leading non-verbal places of study. We have developed this special technique to exacerbate effects of Magnetism and even hypnosis, opening a new professional direction for the practice of the disciplines.
Although the name 'massage' is used, the techniques taught here can be carried out by anyone. If you learn from a professional masseur this can be a bridge to combine hypnosis and magnetism in their practice. This is a unique technology based on direct transmissions and experiences of Dr. Paret (massage ipnogeno) and not taught the same way in any other school!

For Enquiries or Bookings...
For all training inquiries please call:
0039 34 82 21 34 49 (France)
Our friendly staff will be able to help with any further information you have, or to make a booking.
Magnetic Lodge - Nice, France
To strengthen your mesmeric power we have created a very special Magnetic Lodge in Nice where we hold most of our training. The magnetic effect helps increase the effect of magnetism, mesmerism, fascination and other modalities we teach that utilise the transference of energy.